New Leadership Installed at Source Medical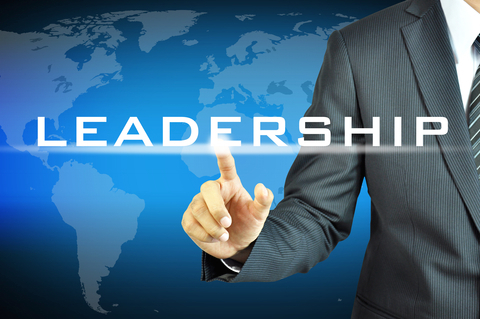 Source Medical, Birmingham, Ala, recently announced a new executive leadership team that will report to James Coffin, who was recently named president and chief executive officer. The appointments are part of a move by Coffin to assemble a team of top talent from the healthcare IT industry to help lead Source Medical in rapid growth, according to a media release from the company.
"As we move toward our company's goal of becoming the leader in technology and services for the outpatient continuum, I am beyond pleased to have on board this elite team of healthcare industry leaders," Coffin says.
The new executive leadership team brings what a statement from the company describes as "a wealth of knowledge and experience in the healthcare information field."
The appointments are as follows:
Kareem Saad joins Source Medical as the new executive vice president of strategy and business development. Previously, Saad reportedly served as a director, healthcare and life sciences solutions sales with Dell Inc, where he managed an integrated team of business development account executives, internal sales, and operations professionals that were responsible for delivering Healthcare/Life Sciences IT solutions that generated sales reported in excess of $180M per annum. Prior to that, Saad served as business segment executive overseeing IBM's clinical genomics and translational medicine solutions business. He has also held various executive positions in a number of early-stage and medium-sized companies in the biomedical informatics space.
Dennis Martineau joins Source Medical as executive vice president of product development. Martineau previously served with Allscripts Healthcare in several senior leadership capacities, including most recently as vice president of payor and life sciences solutions development.  He is said to bring to Source Medical more than 40 years of experience in technology, research and development, and business administration with companies both domestic and international, including Everest Software, Infinium, and MRO Software Inc.
Jonathan Isaacs joins Source Medical as executive vice president and general manager of the Surgery Division, bringing over 20 years of technology experience across hardware, software, and services businesses. Prior to joining Source Medical, Isaacs was senior vice president and general manager for NextGen Healthcare's Hospital Solutions Division. Isaacs also worked at Dell Healthcare and Life Sciences, where he reportedly held a number of sales and operational roles covering both existing and emerging markets.
Matthew Phillips is the company's new senior vice president, partnerships and business development. Prior to joining Source Medical, Phillips spent the last 15 years at Dell Inc in a number of roles across the K-12, Higher Education, Federal, and Healthcare industries. He is described in a statement from Source Medical as a seasoned healthcare solutions leader with a broad skill set across multiple disciplines fueled by an entrepreneurial spirit and a passion to radically transform the healthcare industry to a more patient centric model of care delivery.
Dan Trott joins as the new vice president of surgery sales. Previously, Trott served as worldwide medical imaging leader at Dell Healthcare and Life Sciences. His entire career has been in healthcare, starting as a physician's assistant in diagnostic imaging. After several years managing a radiology practice, Trott joined the Eastman Kodak Health Sciences Division, where he reportedly held numerous sales and marketing positions over 14 years departing Kodak as vice president of sales and marketing for Kodak's first PACS subsidiary. Trott led sales and marketing teams in several medical imaging start-up companies, and prior to joining Dell was the medical archiving director for IBM.
Britt Denning joins Source Medical as vice president of commercial operations, bringing more than 20 years of high-tech experience. Prior to joining Source Medical, he served as senior director of operations for NextGen's Hospital Solutions Division. Prior to that, he reportedly was at Dell Inc for 14 years holding many financial positions in the services, product development, and software divisions. Denning finished his Dell career as the finance director for the Dell Healthcare Division. He started his career at Motorola Inc holding various finance and accounting roles.
[Source: Source Medical]