Physical Therapy on Par with Surgery for Lumbar Spinal Stenosis Treatment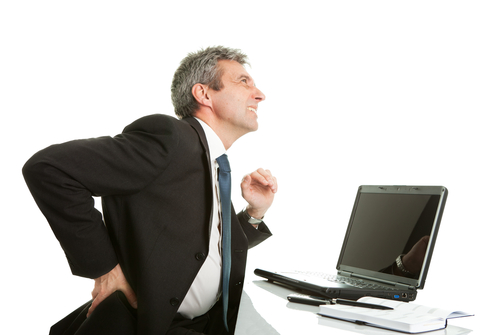 Surgical decompression and physical therapy appear to be neck-and-neck in the benefits they provide for treating patents affected by lumbar spinal stenosis after 2 years, according to a recent study led by University of Pittsburgh's Anthony Delitto, PT, PhD, associate dean for research in the School of Health and Rehabilitation Sciences.
While Delitto and colleagues do not suggest lumbar stenosis surgery should never be an option, Delitto and colleagues concluded from their study that the decision to have surgery should be a shared decision with conversations that include full disclosure of evidence involving surgical and nonsurgical treatments for lumbar spinal stenosis.
Delitto advises that prior to opting for surgery, patients should understand that long-term outcomes tend to become equivalent to not having surgery. Delitto adds that prospective surgical patients should be reminded of the higher risks associated with surgery.
The study included 169 patients with a diagnosis of lumbar spinal stenosis identified by CT or MRI.
According to a MedPage Today article, all patients were candidates for surgical decompression and had consented to surgery. Other inclusion criteria were the presence of neurogenic claudication and no previous surgery for lumbar spinal stenosis.
After patients had consented to surgery, they were randomized to receive surgical decompression or physical therapy for twice-weekly exercise sessions for 6 weeks. The follow-up period was 2 years.
The study reports that patients attended an average of 8.4 physical therapy sessions, with two-thirds of patients attending at least half of the prescribed 12 sessions. Among the study subjects, 13 (16%) did not attend exercise sessions, and of those, 10 (77%) had surgery.
The physical therapy program reportedly included exercises in lumbar flexion and general conditioning, as well as patient education.
The primary outcome was physical function score on a self-reported survey (Short Form-36 Health Survey), which consisted of eight scaled scores ranging from 0 to 100 that included pain, physical functioning, and mental health. Patients were assessed at 10 weeks, 6 months, 12 months, and 24 months.
According to the study, there was no difference between the surgery and physical therapy groups in physical function scores at any time during follow-up.
In the surgery group, 61% of patients had a "successful" outcome at 2 years, compared with 52% of patients in the physical therapy group who did not cross over.
[Source: MedPage Today, Annals of Internal Medicine]