Biodex and Concussion Health Partner to Offer Comprehensive Concussion Management Program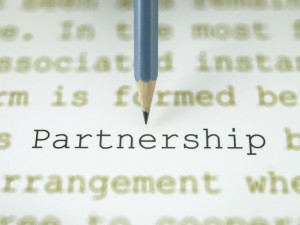 Biodex Medical Systems Inc, headquartered in Shirley, NY has formed what it describes as a "preferred vendor partnership" with Concussion Health. The partnership aims to create a symbiotic relationship in which education and balance assessment are used to follow best practices in the management of concussion, including both testing and rehabilitation.
According to a Biodex media release, proper evaluation of concussion should include baseline Balance Assessment, Cognitive Assessment and Graded Symptoms Checklist. By combining Biodex Balance Assessment with Concussion Health education, Biodex reports that practitioners will be better able to understand the rehabilitation component of a concussion program, become recognized as a Certified Concussion Provider, and will be able to offer a comprehensive program for concussion management.
"Our goal in entering this partnership with Concussion Health is to provide our customers both the assessment and the education on how to take the findings from an assessment and put them into a comprehensive care plan, so they may become the premier concussion rehabilitation facility in their area," says Don Gronachan, vice president, physical medicine sales.
Biodex reports that it manufactures the testing and rehabilitation balance devices necessary to measure the elements of balance before and after an injury occurs. The Balance System SD and portable BioSway are two devices the company says provide detailed summary and progress reports to help track recovery and provide the quantitative data to help with the return-to-play decision.
The media release describes Concussion Health as an entity that offers web-based tools that support best practices in concussion management. After successfully completing the series of videos and online examination by Concussion Health, a competency-based certificate is awarded. The course content reportedly is approved by the Board of Certification for athletic trainers and in the majority of states for physical therapists. Concussion Health also has a Scientific Advisory Team consisting of a variety of concussion experts to emphasize the importance of a multidisciplinary approach in concussion management, according to the Biodex media release.
With the purchase of a Biodex balance device, a facility becomes eligible for registration to become Concussion Health certified at no extra charge.
[Source: Biodex Medical Systems]